Gutter Cleaning in Williamsport, PA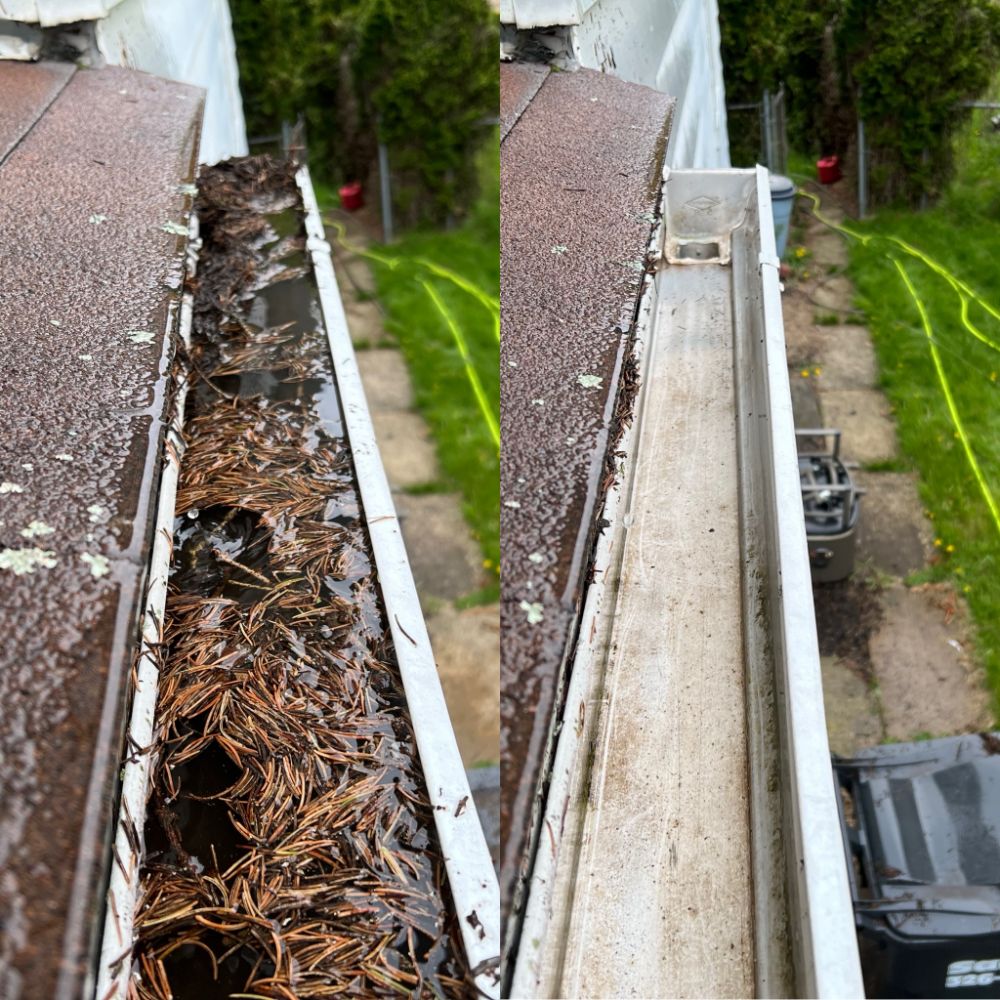 Just finished a gutter cleaning job in Williamsport, PA. The gutters had not been cleaned in some time. Gutters were over flowing every time it rained. After cleaning the gutters will preform as they did when they were new.
Gutter Cleaning in Williamsport, PA Gallery
Client Review: Did an amazing job on the house and was very friendly! Couldn't beat the price! Thank you!!!
- Daulton P.
---
Recent Projects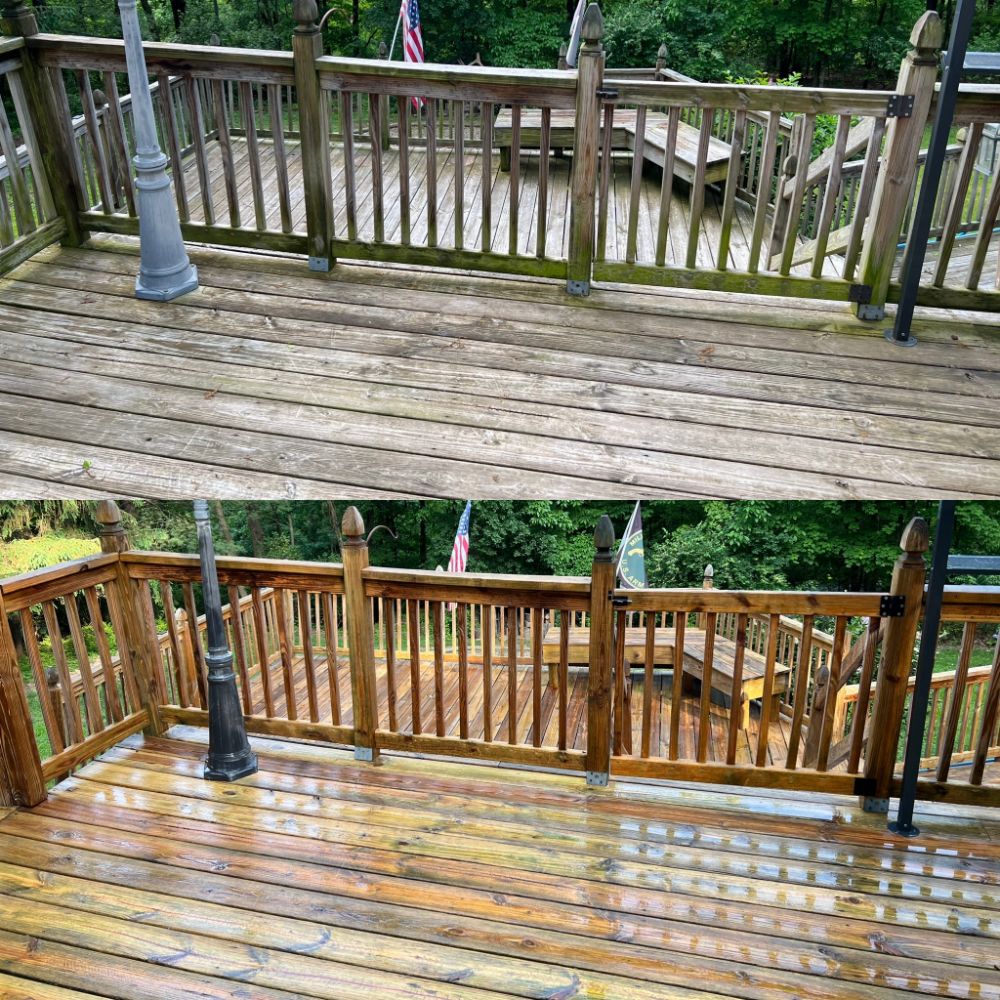 Wood Deck Cleaning in Danville, PA
Here is a recent project we did in Danville ,PA. A customer contacted us to look at a large Wood deck to see if we could clean and restore the wood back to better condition. We ended up taking on the project. Our wood cleaning/restoration process […]
See Project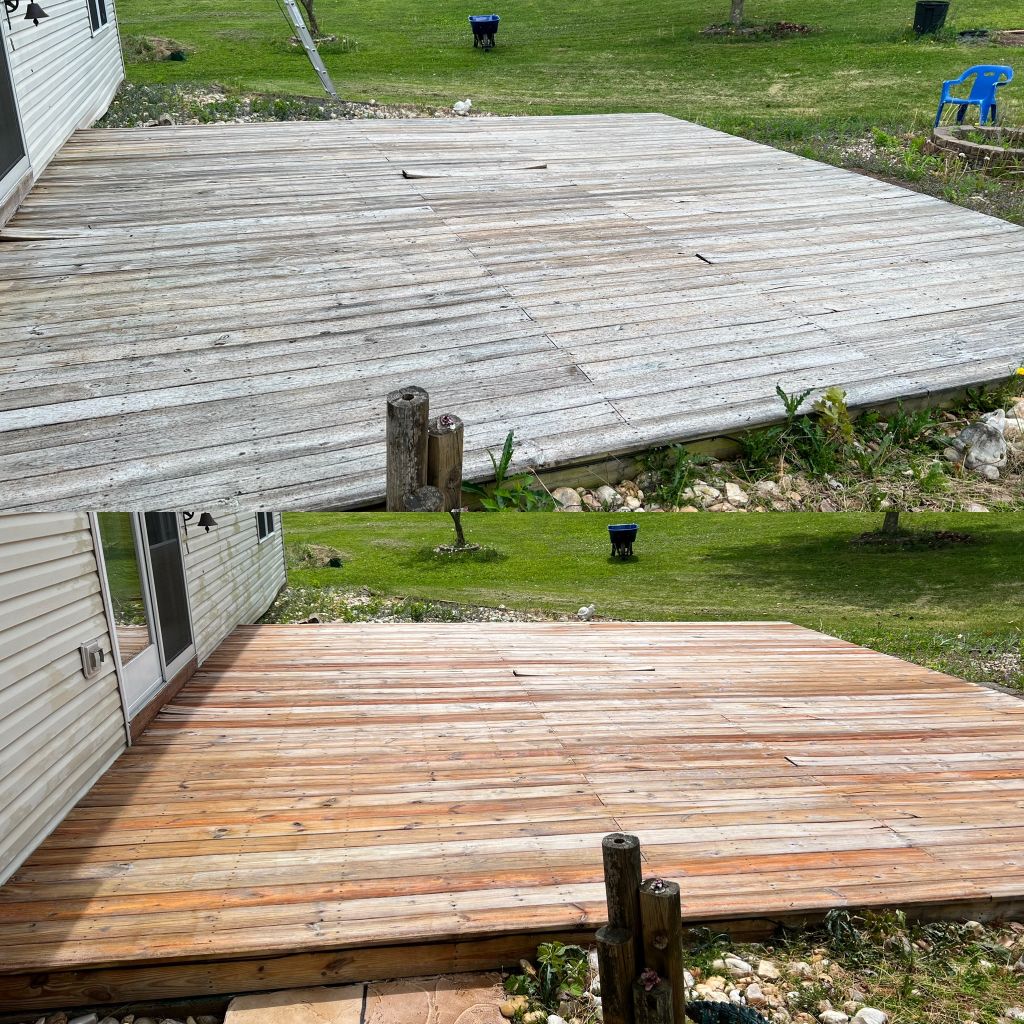 House and Deck Cleaning in Bloomsburg, PA
Completed a house washing as well as a wood deck cleaning in Bloomsburg PA. The house had a good amount of green algae and organic growth on it. We were able to fully clean the vinyl siding of the house with our soft washing method […]
See Project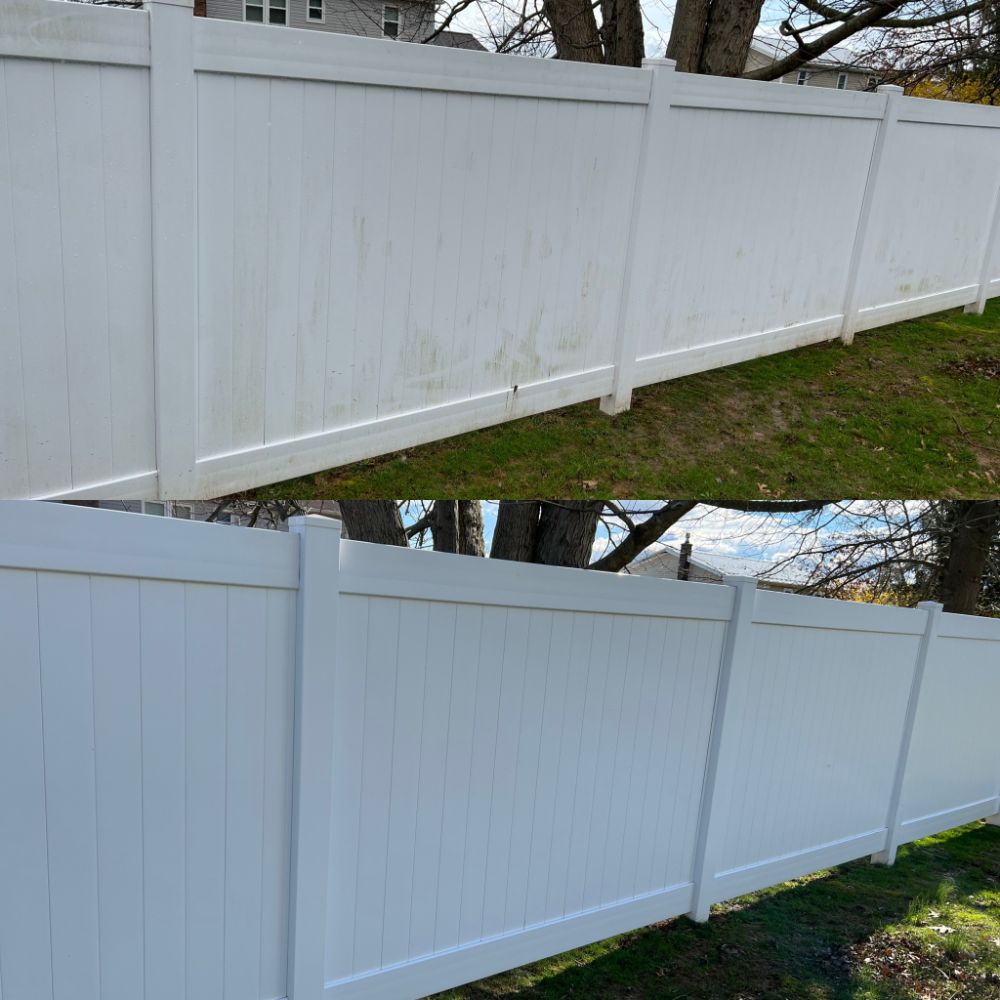 House and Fence Washing in Lewisburg, PA
Just completed a house soft wash and vinyl fence soft wash in Lewisburg PA. Both house and fence had a good amount of dirt as well as organic growth. Using our soft wash system we were able to have the house and fence both looking new […]
See Project
Latest Articles
How House Washing Affects More Than Curb Appeal

"My house looks fine" is a general statement homeowners make when they fail to see their property beyond the curb appeal. For one thing, your home's exterior gets progressively dirty over time, and it's easy to lose sight of just how bad it's gotten. Secondly, even […]

Understanding The Hazards Of Diy Pressure Washing

It's completely understandable why a Williamsport homeowner wants to treat pressure washing like a Saturday afternoon DIY project. It's admirable when property owners want to invest their own time and sweat equity into upkeep and improvements. It's no wonder that consumers assume power washing is the perfect […]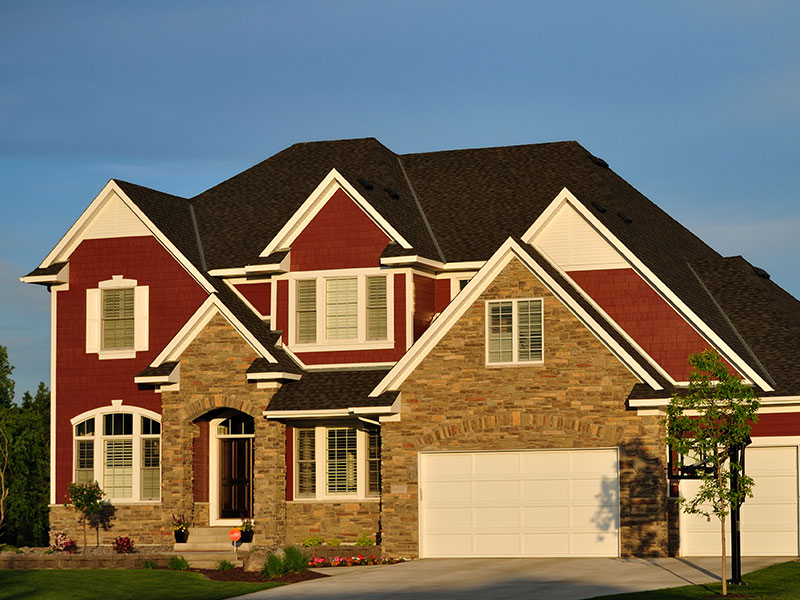 Schedule Quality Pressure Washing In Williamsport & The Surrounding Areas Today!