First-Class Fence Cleaning For Properties In Williamsport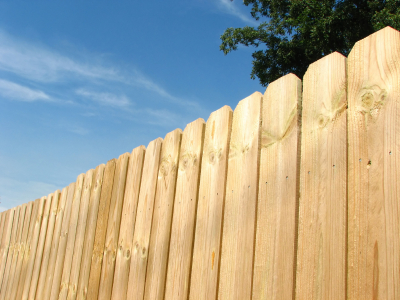 Whether your fence contains your pool or your garden, fence cleaning from the pros at Homescapes Powerwashing can give your fence a remarkable freshness that will enhance the look of your Williamsport home. A clean fence conveys that you care about the property contained within. Framing the look of your home with fresh, beautifully cleaned fencing will not only elevate the aesthetic appeal of your property but can also enhance its value as well.
Your fence is always at the mercy of the harsh outdoor elements. Weathering, pollutants, and other environmental factors can detract from the look of your fence, leaving it looking dull and uninviting and diminishing the overall appearance of your property. Luckily, Homescapes Powerwashing is the local area's top-rated wood cleaning expert offering fence cleaning services. Dirt, grime, bird droppings, and other grungy pollutants that accumulate on your fence's surface are washed away using soft washing and the help of biodegradable cleaning products. Algae, mildew, lichen, and other organic invaders are no match for our skilled fence cleaning pros!
Gentle Cleaning For Wood Fences
A beautiful fence makes for a beautiful home, and to keep your home looking its best, you need to invest in quality fence cleaning work. After all, your fence won't naturally look its best forever since it will remain exposed to a number of issues over time, and this exposure will lead to stains, discolorations, and other eyesores. Just a few of the causes of this problem include the following:
UV rays
Heavy rains
Airborne debris
General age
While you can't stop those things from occurring, you can undo the wear they put on your fencing. To do that, you simply need to call the Williamsport pressure washing pros at Homescapes Powerwashing.
We use a two-step process to renew your wood fence's beauty: First, we apply a high-quality cleaner that restores sun-weathered wood and removes the black and green stains that mold and mildew leave behind. We use gentle soft washing techniques to rinse the cleaners away, revealing the beautiful face of your fence once more! Next, we apply a wood brightener to enhance the natural color of the wood and give it a brand-new look. We never use high-pressure washing methods on fencing to ensure it will always stay intact. With fence cleaning from Homescapes Powerwashing, your fencing and home will look nothing short of stunning, guaranteed.
Give Your Home A Boost With Pressure Washing
Homescapes Powerwashing is Williamsport's leader in exterior cleaning services. With years of customer service experience, knowledge of fine finishes, and our commitment to excellence, it's easy to see why our list of satisfied customers continues to grow. We're happy to apply our knowledge of exterior appeal to your home and give your outdoor spaces a restored freshness that will make your home stand out and be the pride of the block. Just a few of our pressure washing services for homes and businesses include driveway washing, sidewalk cleaning, building washing, and more.
There's no need to renovate when you can quickly, easily, and affordably reinvigorate the look of your exterior surfaces with professional pressure washing and soft washing services. Call the pros at Homescapes Powerwashing today for a free consultation, and let us show you how to maximize the return on your investment with cost-effective pressure washing services.
Recent Projects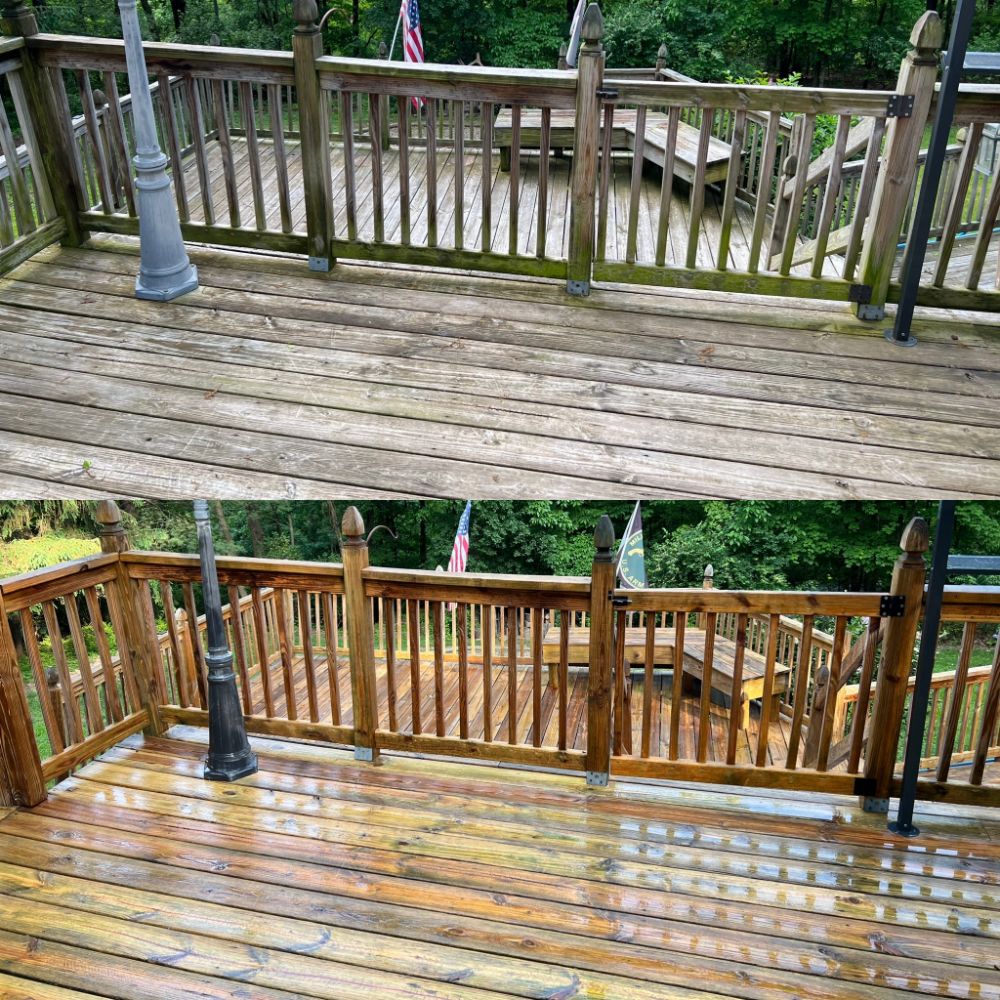 Wood Deck Cleaning in Danville, PA
Here is a recent project we did in Danville ,PA. A customer contacted us to look at a large Wood deck to see if we could clean and restore the wood back to better condition. We ended up taking […]
See Project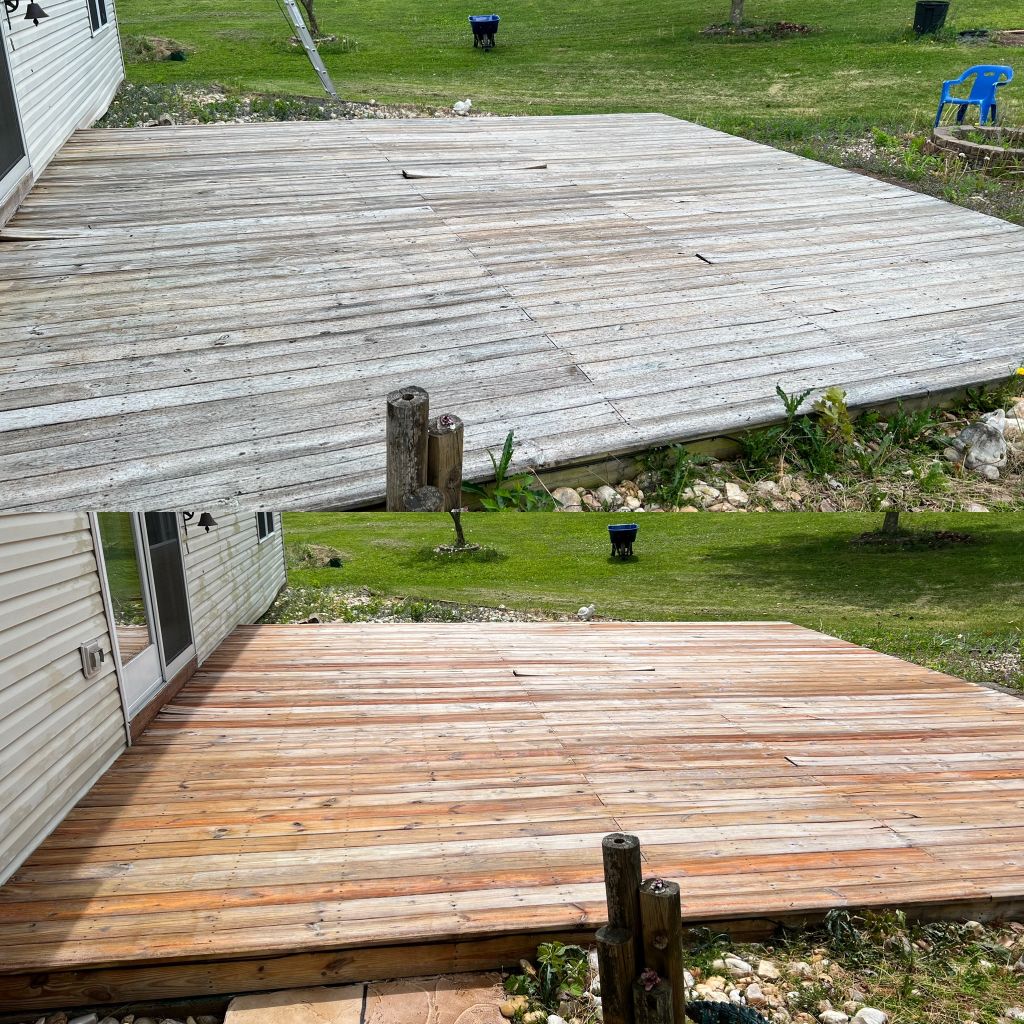 House and Deck Cleaning in Bloomsburg, PA
Completed a house washing as well as a wood deck cleaning in Bloomsburg PA. The house had a good amount of green algae and organic growth on it. We were able to fully clean the vinyl siding of the h […]
See Project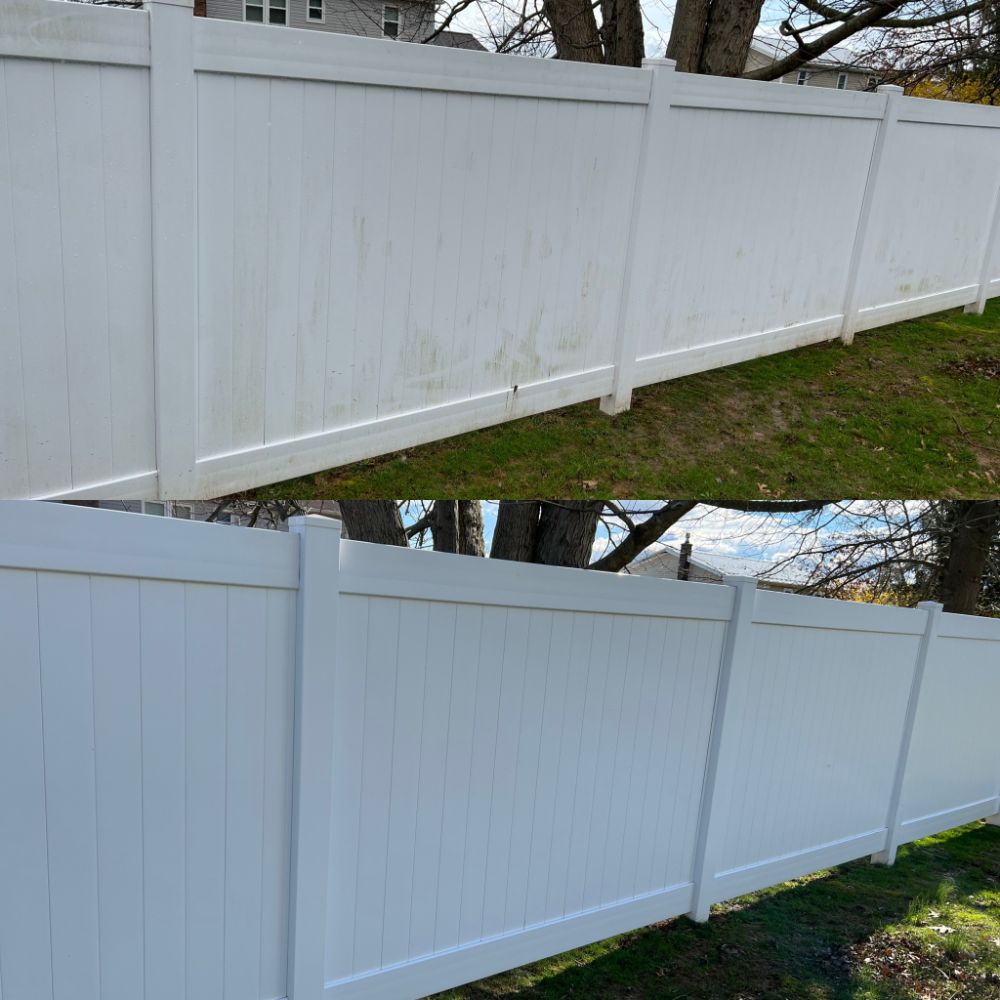 House and Fence Washing in Lewisburg, PA
Just completed a house soft wash and vinyl fence soft wash in Lewisburg PA. Both house and fence had a good amount of dirt as well as organic growth. Using our soft wash system we were able to […]
See Project
Latest Articles
How House Washing Affects More Than Curb Appeal

"My house looks fine" is a general statement homeowners make when they fail to see their property beyond the curb appeal. For one thing, your home's exterior gets progressively dirty over time, and i […]

Understanding The Hazards Of Diy Pressure Washing

It's completely understandable why a Williamsport homeowner wants to treat pressure washing like a Saturday afternoon DIY project. It's admirable when property owners want to invest their own time an […]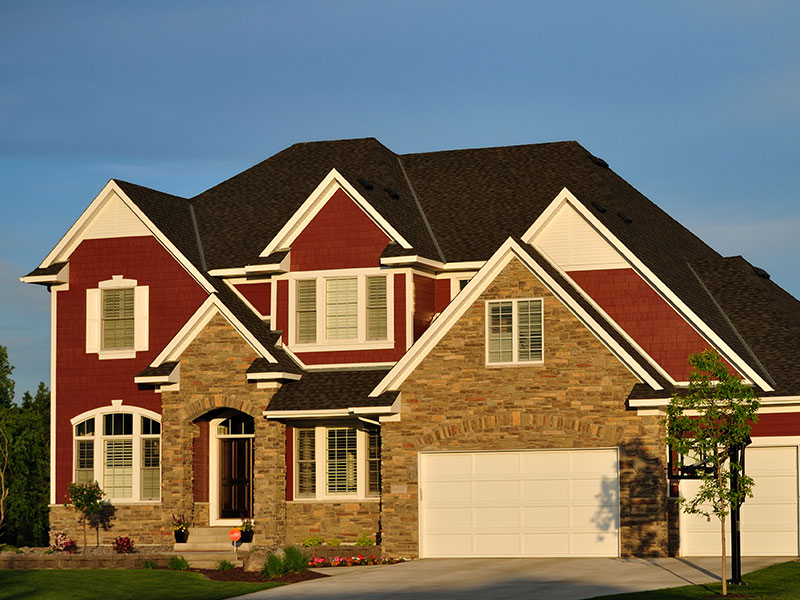 Schedule Quality Pressure Washing In Williamsport & The Surrounding Areas Today!