House Washing For Your Williamsport Residential Property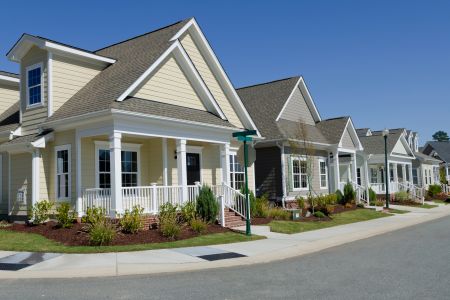 Homescapes Powerwashing LLC wants to give your Williamsport home the special treatment it deserves with our expert house washing service. Pressure washing for the outside of your home is an essential way to improve the look and condition. Our exterior surface cleaning is the ideal method to use to keep your dream home in tiptop shape.
We offer all of the power washing services our clients need, from sidewalk cleaning to driveway washing. Yet nothing is quite as important and effective as an all-over cleaning for the outside of your home.
Our house washing service will remove years' worth of dirt and grime, including substances that are detrimental to the well-being of your home, like mold. Contact us today for a free quote, and let's book your pressure washing appointment.
Exterior Home Surface Cleaning
Make it a point to make house washing a priority! Our pressure washing for Williamsport homes is second to none, and we're able to help homeowners by riding their exterior of contaminants like:
Algae
Bacteria
Pest Waste
Pollen & Other Allergens
Germs & Pathogens
Our power washing for your home will restore the curb appeal and increase the worth of your home. Did you know that real estate agents recommend homeowners schedule professional pressure washing for their home when listing their house for sale because it can increase the asking price by thousands of dollars? Sure, it also improves the look and makes it look better for pictures, but it also vastly increases the value, making it a wise investment.
However, even if you plan on staying in your home for years to come, there's nothing wrong with keeping it clean and maximizing the value. Make the call today to make your appointment today.
Our signature House Wash is one of our most popular cleaning services. Homescapes Powerwashing LLC specializes in Soft Washing for all exterior surfaces, including vinyl, aluminum, stucco, and brick. Unlike traditional power washing techniques, we have developed our own "soft" house washing system, which gives us the ability to safely wash any exterior surface in its entirety from top to bottom without the risk of damage. Whether you are looking to clean a few green stains from the Northside of your home or you would like a comprehensive top to bottom exterior detailing, here at Homescapes Powerwashing LLC, we take great pride in making every home we clean look its absolute best!
Our house soft wash
Uses very little pressure and high volume, protecting your home's exterior
Safe for all building material
High volume allows for a complete and thorough rinse
More effective way of washing your home
Kills all mold and algae
Breaks down contaminants such as dirt, pollen & dust
Reap The Rewards Of Professional House Washing
Our cleaning crew at Homescapes Powerwashing LLC is glad to assist homeowners with professional exterior cleaning because power washing can do so much for your home. Our house washing helps in ways you may not even realize:
Reduce repair needs and extend the longevity of certain features
Improve performance of components like siding
Remove substances that pose health threats to you and your family
Cost-effective and time-saving
To schedule your house washing in the Williamsport area, contact us right away.
Recent Projects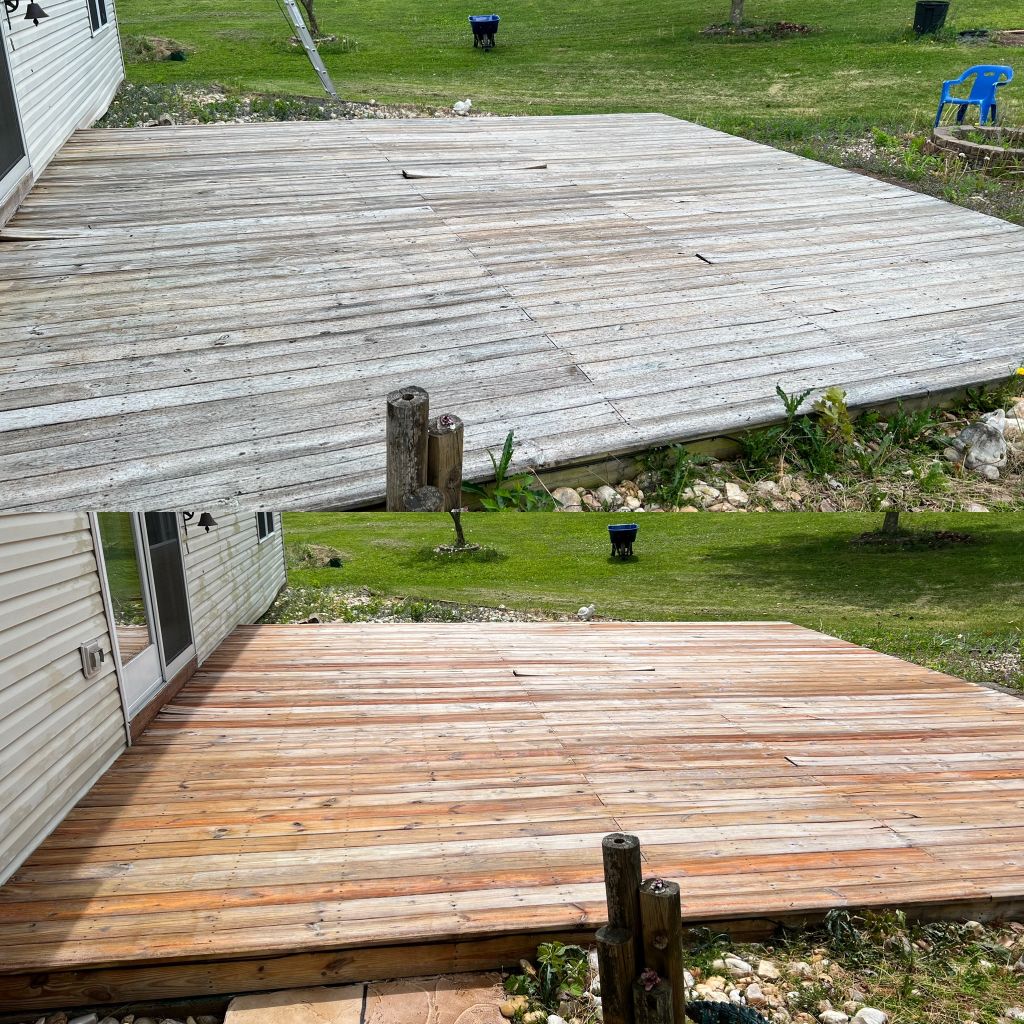 House and Deck Cleaning in Bloomsburg, PA
Completed a house washing as well as a wood deck cleaning in Bloomsburg PA. The house had a good amount of green algae and organic growth on it. We were able to fully clean the vinyl siding of the h […]
See Project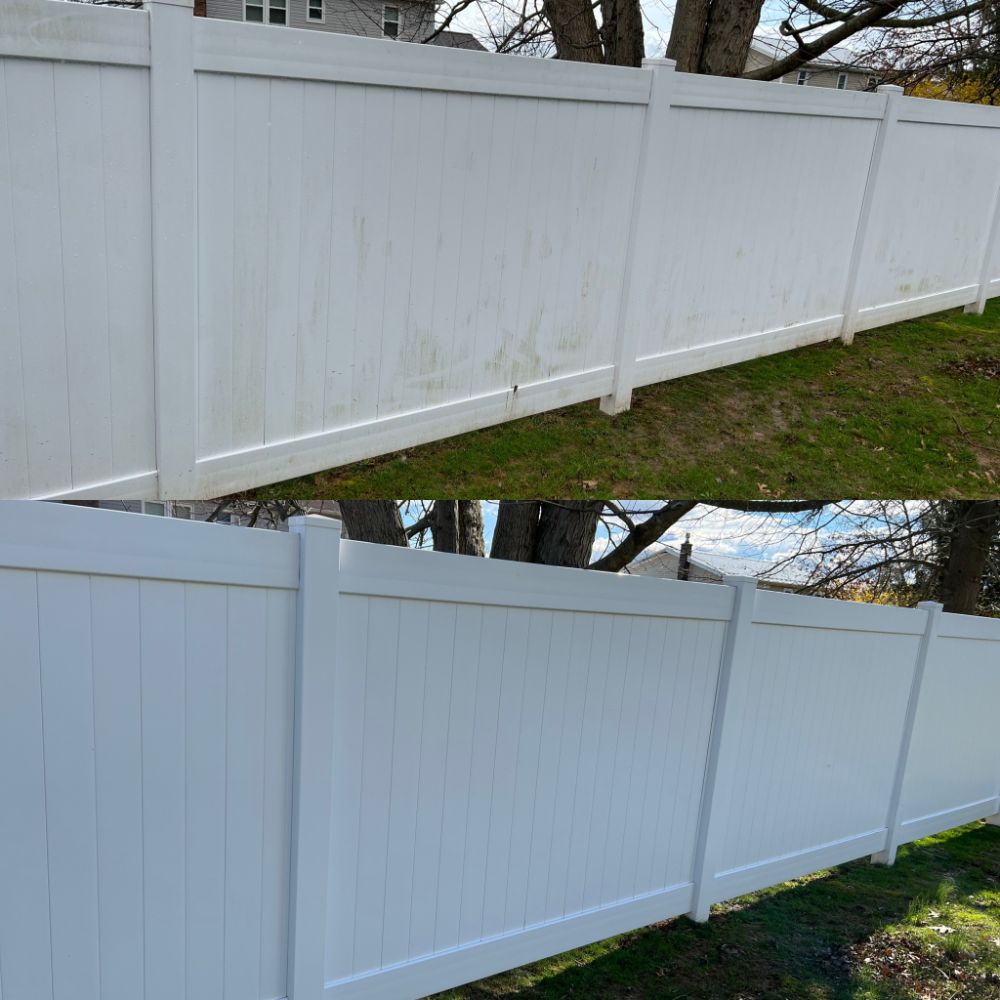 House and Fence Washing in Lewisburg, PA
Just completed a house soft wash and vinyl fence soft wash in Lewisburg PA. Both house and fence had a good amount of dirt as well as organic growth. Using our soft wash system we were able to […]
See Project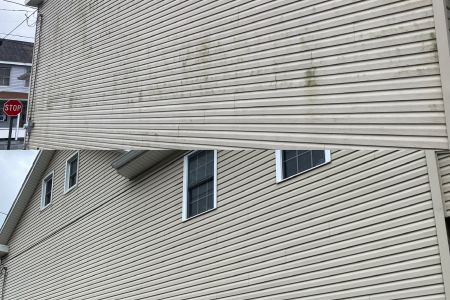 House and Back Porch Washing in Lykens
Our pressure washing crew performed a full house clean on this job in Lykens, PA. We also thoroughly cleaned the back porch. See the difference in the pictures below! Location: Lykens, PA Type: […]
See Project
Latest Articles
How House Washing Affects More Than Curb Appeal

"My house looks fine" is a general statement homeowners make when they fail to see their property beyond the curb appeal. For one thing, your home's exterior gets progressively dirty over time, and i […]

Understanding The Hazards Of Diy Pressure Washing

It's completely understandable why a Williamsport homeowner wants to treat pressure washing like a Saturday afternoon DIY project. It's admirable when property owners want to invest their own time an […]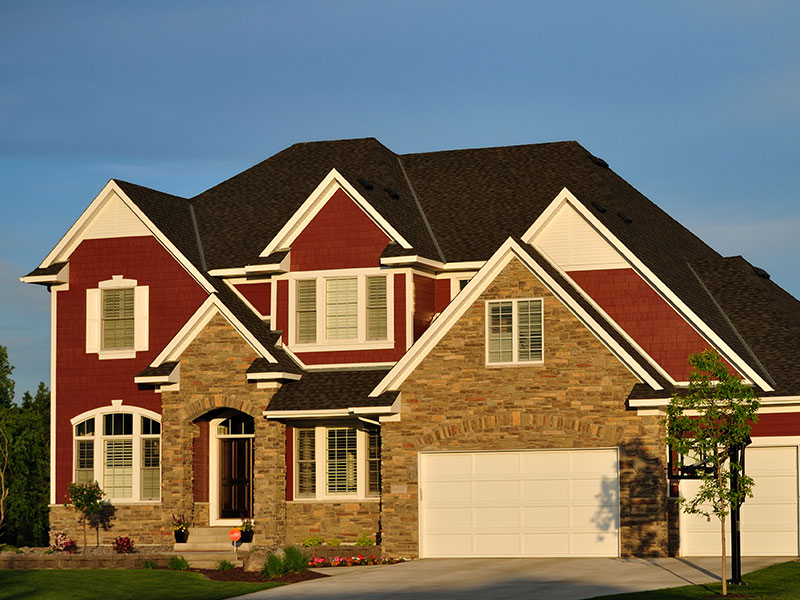 Schedule Quality Pressure Washing In Williamsport & The Surrounding Areas Today!